The efficiency of material handling systems, is totally dependent upon the controls that run the system.
Complex systems that integrate conveyors, scanners, labellers, scales, photo-eyes, sorters and other devices have control panels containing many hundreds of wires and connections, therefore, a properly designed Control Panel is paramount to the success of the installation.
Conventional or PLC control systems with touch screens (HMI) can be supplied, modified, relocated or replaced. These can be wall mounted or floor standing to suit your requirements, including mimic diagrams if required.
Our experienced engineers can confidently specify a variety of solutions such as multiple drive load sharing controls & Variable speed inverters to suit all individual applications.
We typically offer programmable logic controllers (PLC's) from many of the leading manufacturers, including Mitsubishi, Siemens & Allen-Bradley.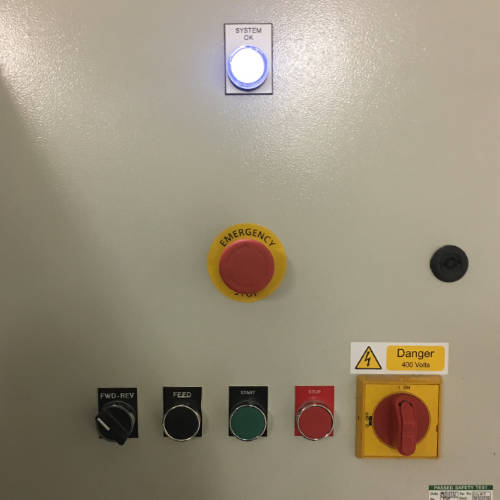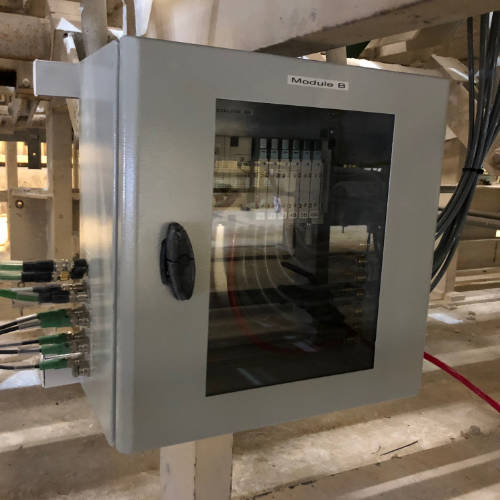 We are able to offer resources and services, allowing "you" the customer to get on with your everyday tasks, leaving the problems or challenges with ourselves to resolve within the agreed time frame.
With nearly 30 years' experience of conveyor systems, materials handling and the design & manufacture of control systems we have the capacity to design, manufacture and install the right system for you.
Our structure allows us the flexibility of supplying a complete service within the materials handling sector, from design, through to on-site installation and system commissioning, however large or small the project.
Get in touch today to see if KP Conveyor Services Ltd. can assist you with your next project.